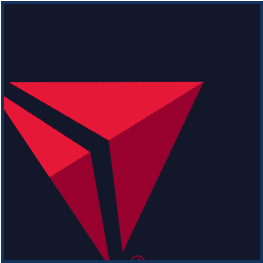 Delta
Delta Home & Away
In partnership with Octagon, I spearheaded the design and development of 'Delta Home & Away,' a unique travel guide platform. The site features exclusive content from athletes sharing their personal experiences and top spots across the U.S. Engineered with Next.js, the platform delivers a fast, user-friendly experience, successfully merging travel inspiration with Delta's brand ethos.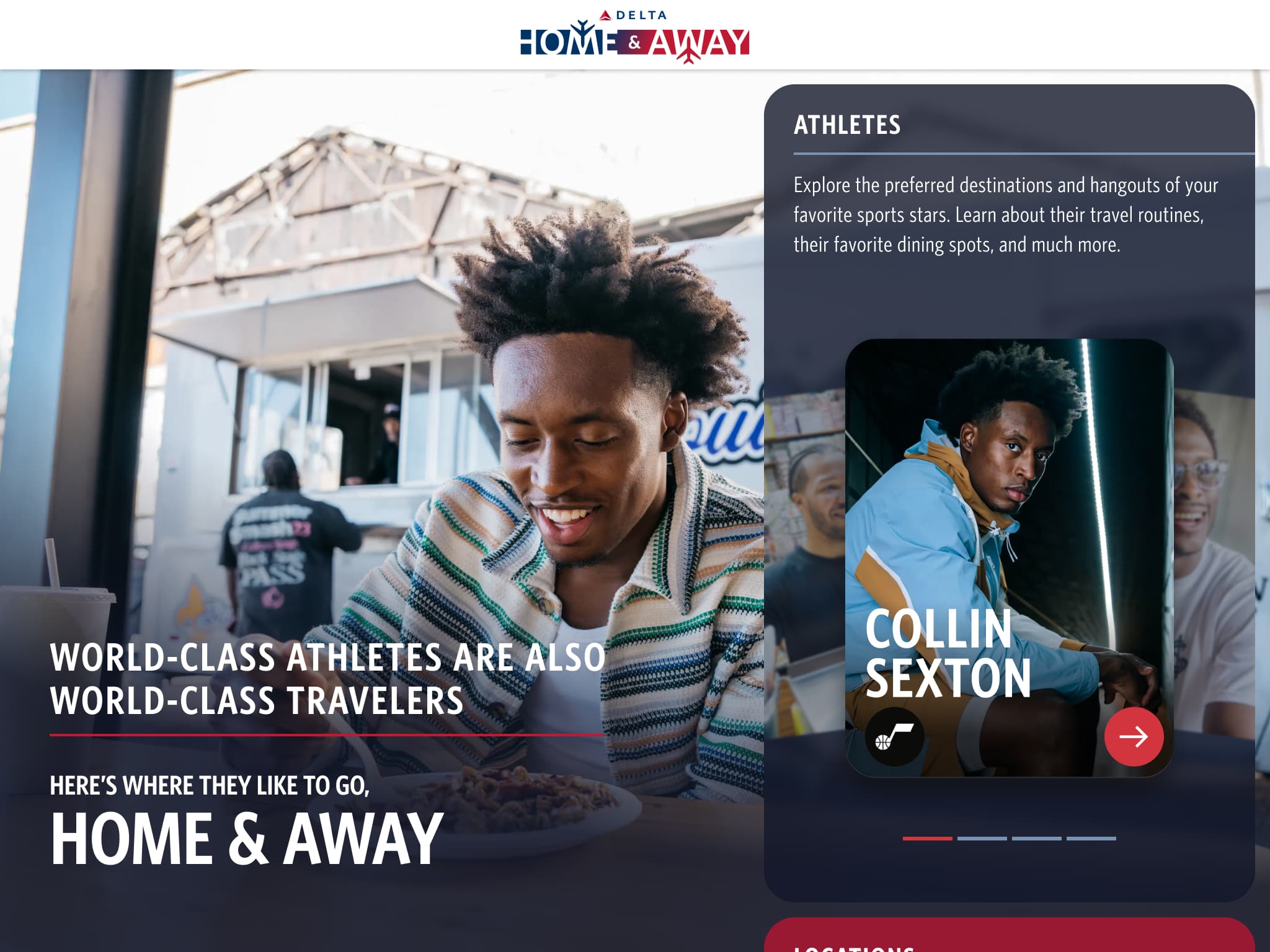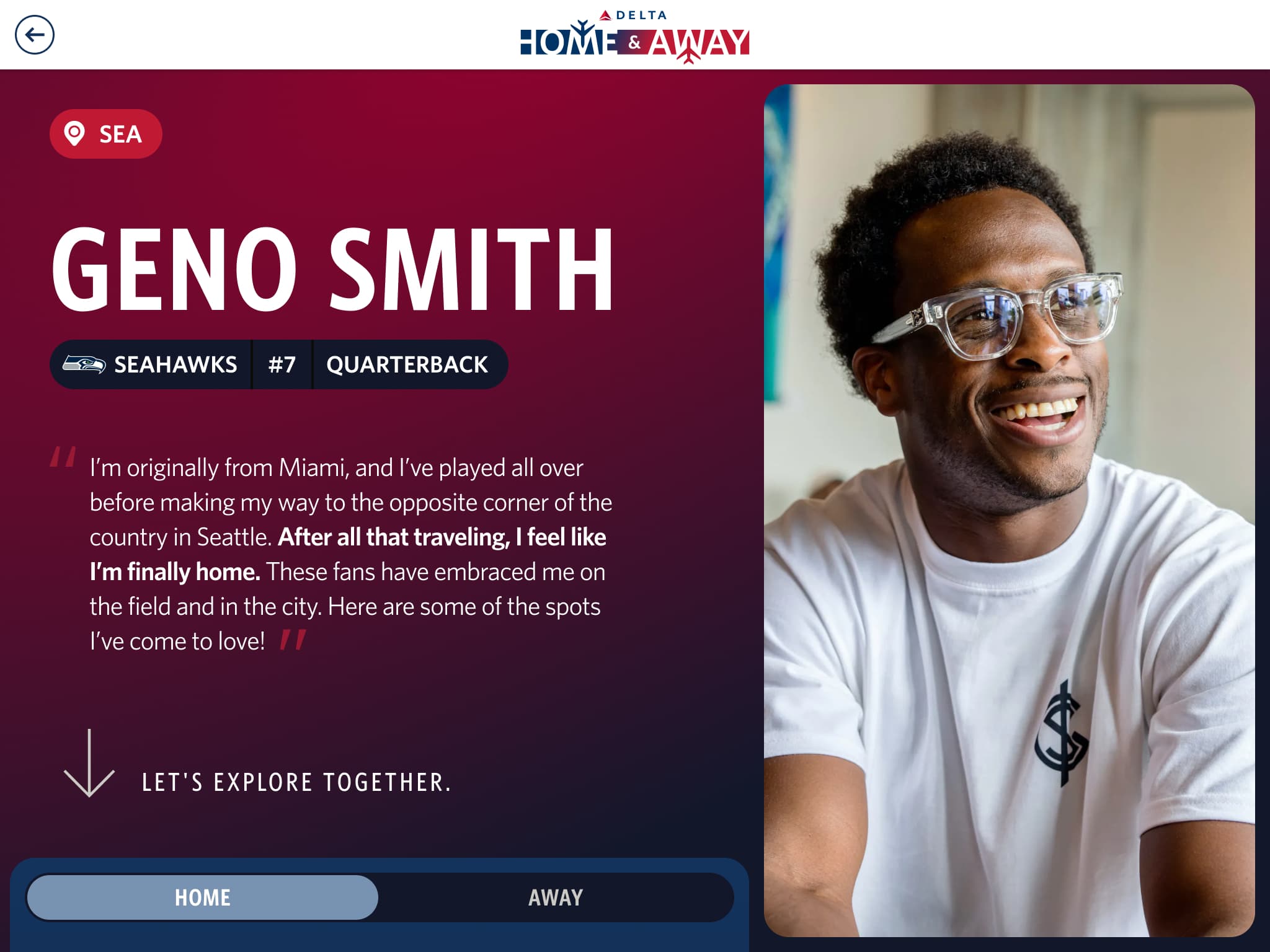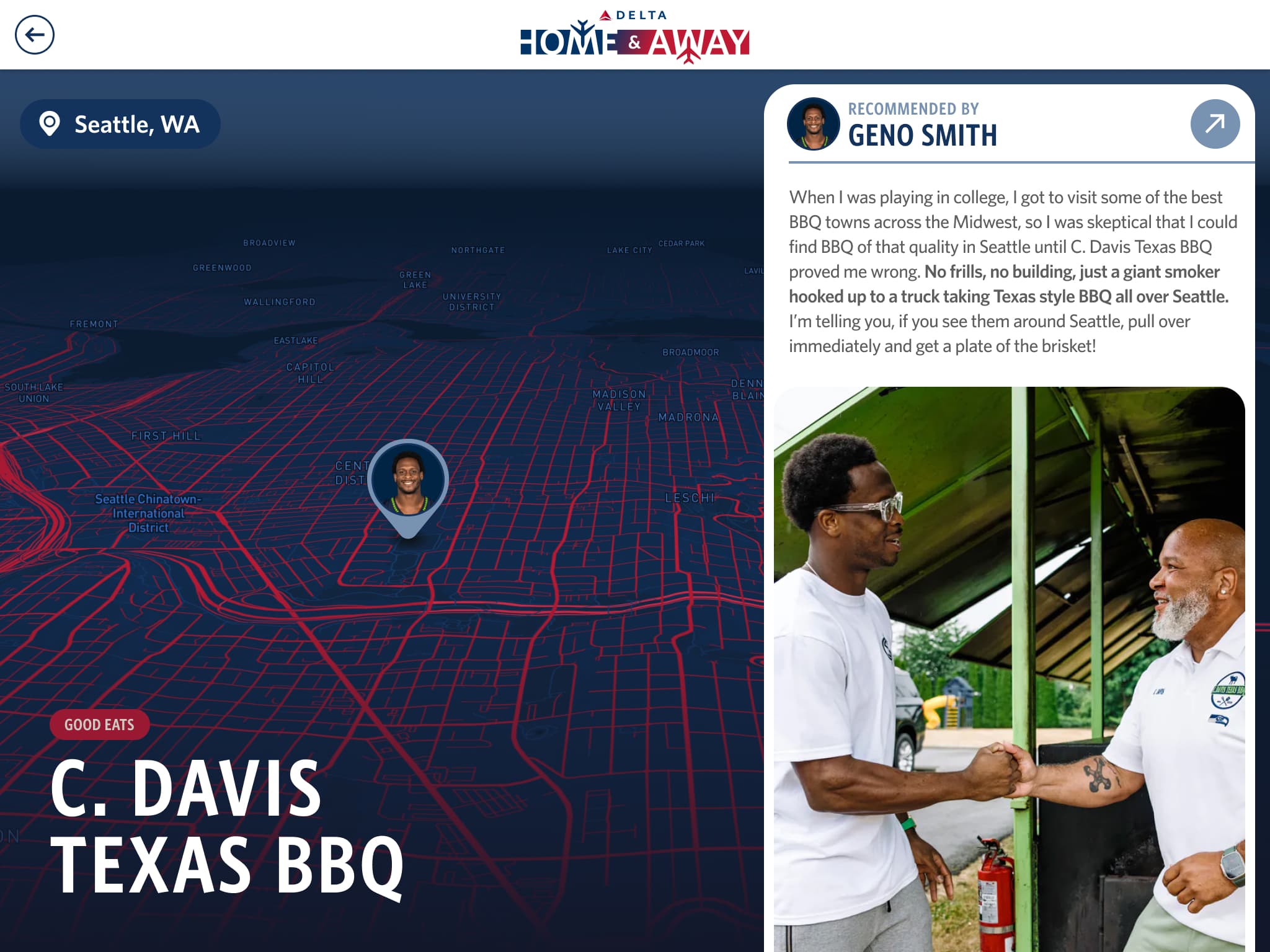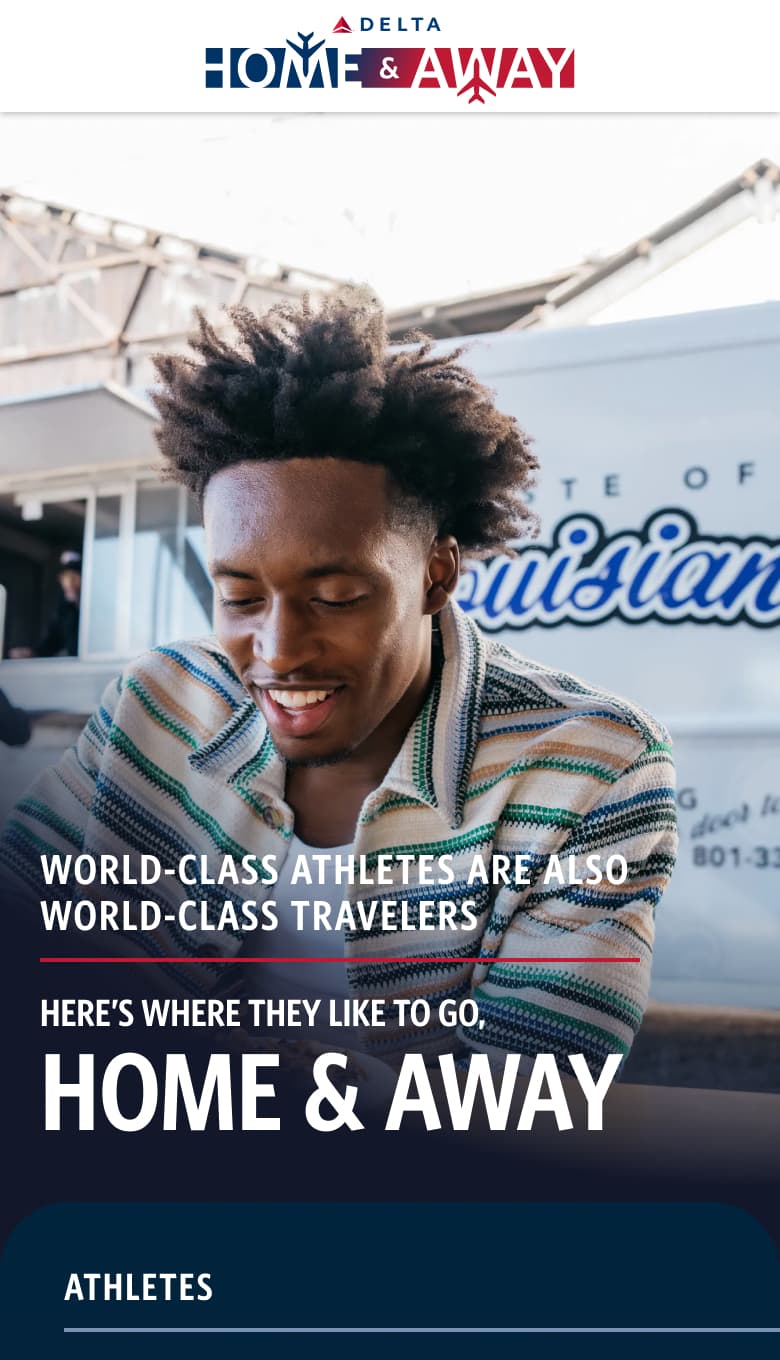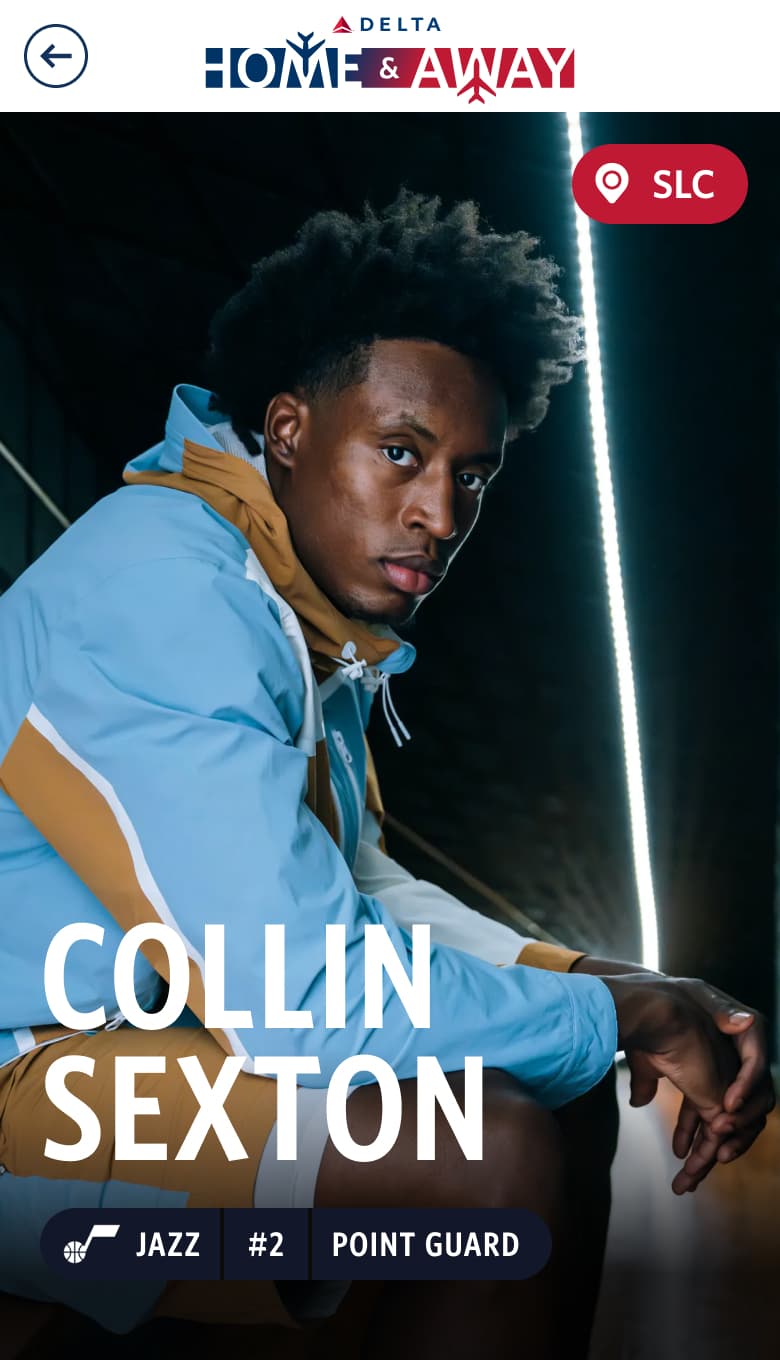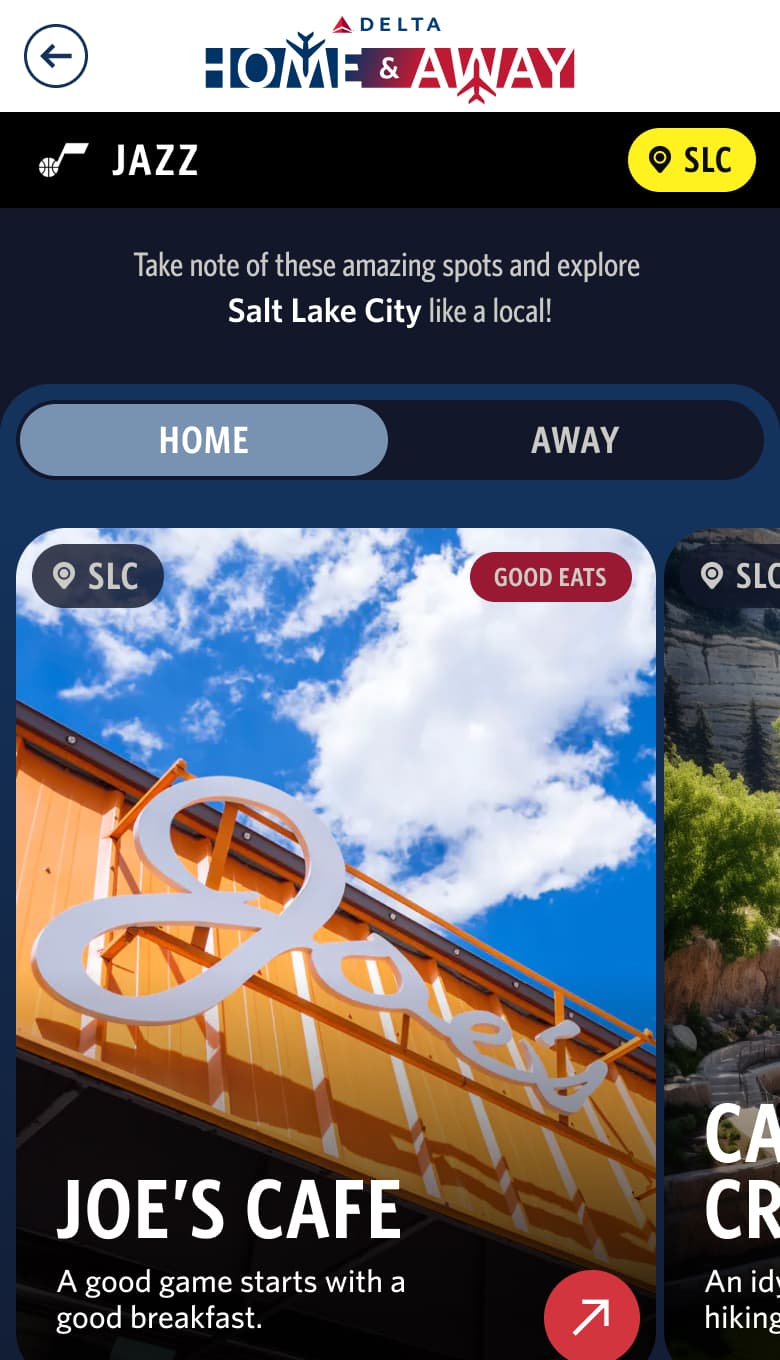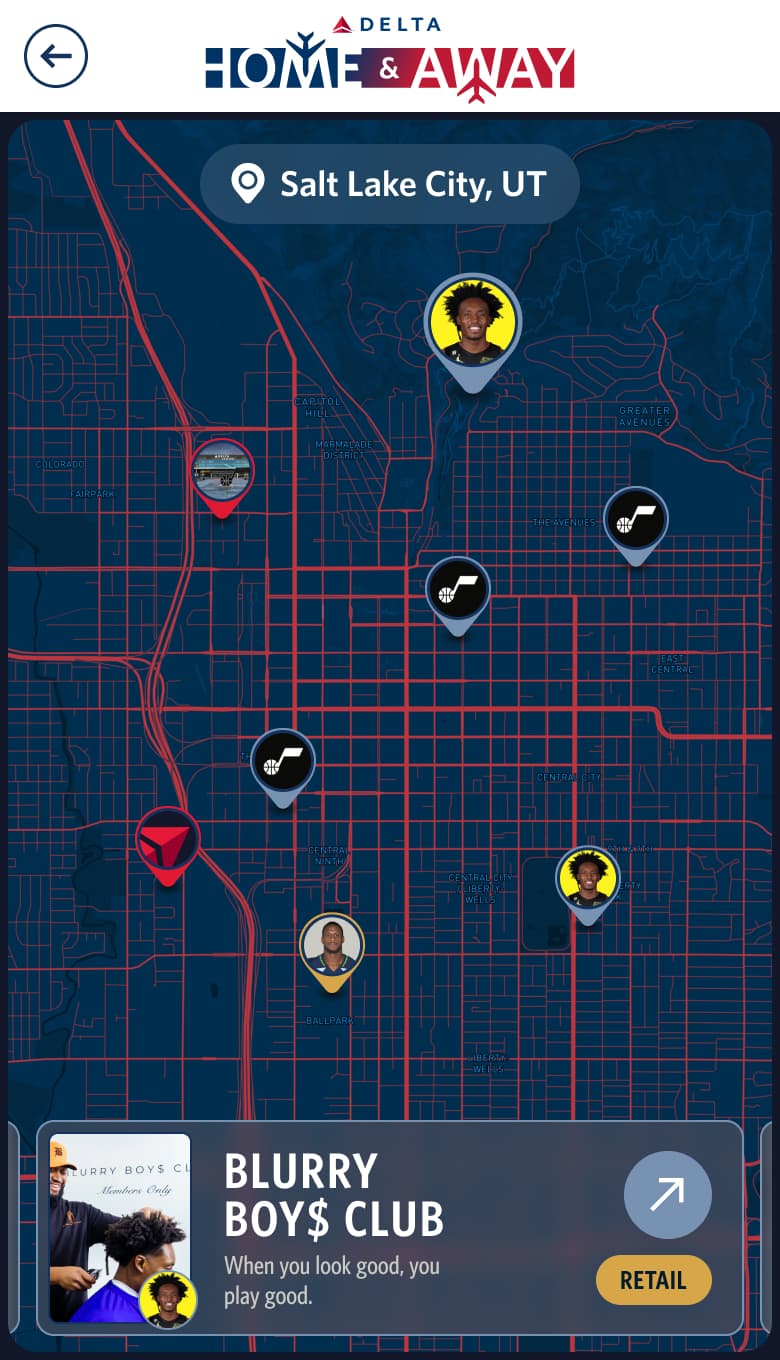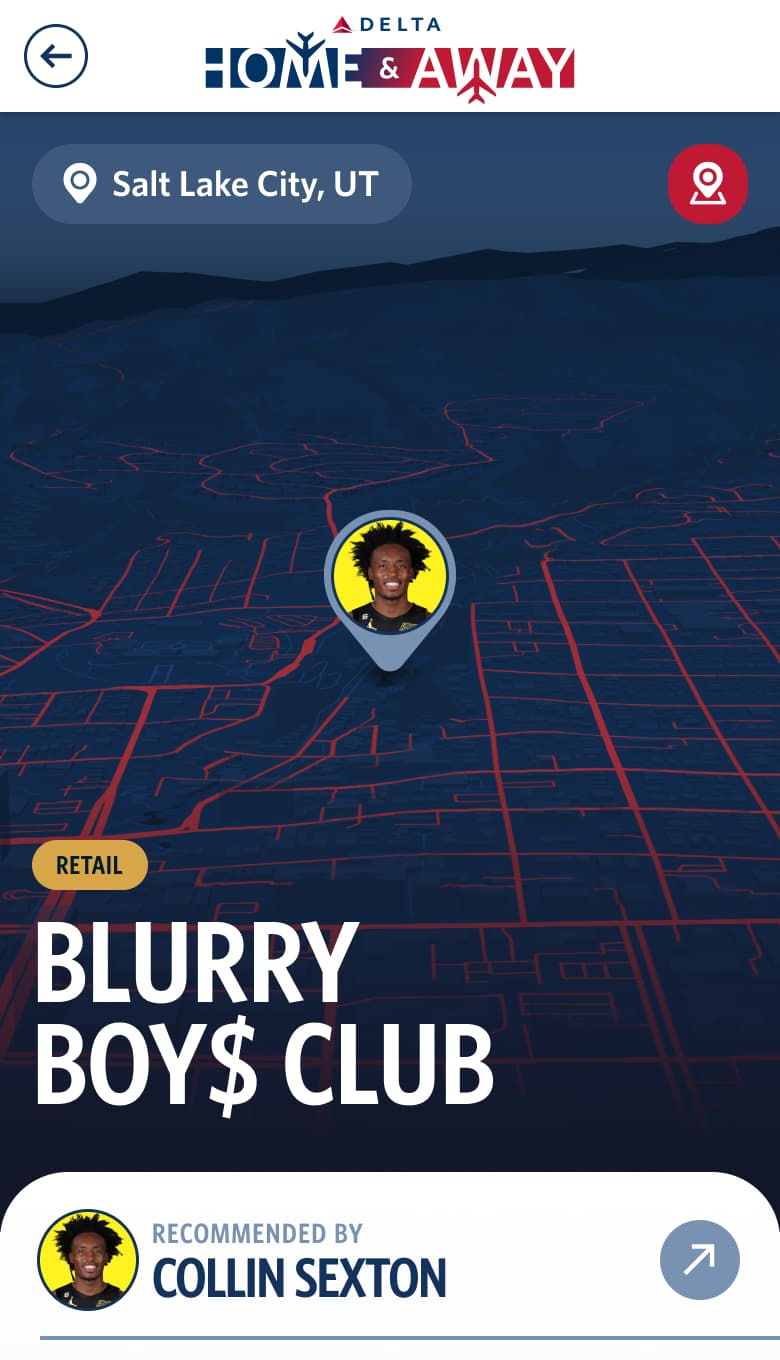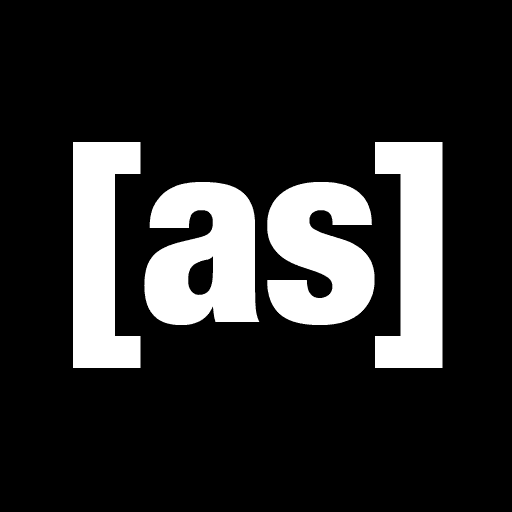 Adult Swim
Ricky and Morty: Wormageddon
Partnering with Adult Swim, I designed and led the development of a digital experience that augmented a global treasure hunt involving 14 life-sized statues. Through this interactive platform, we released clues that transformed the hunt into a worldwide digital adventure, significantly amplifying fan engagement and the show's reach.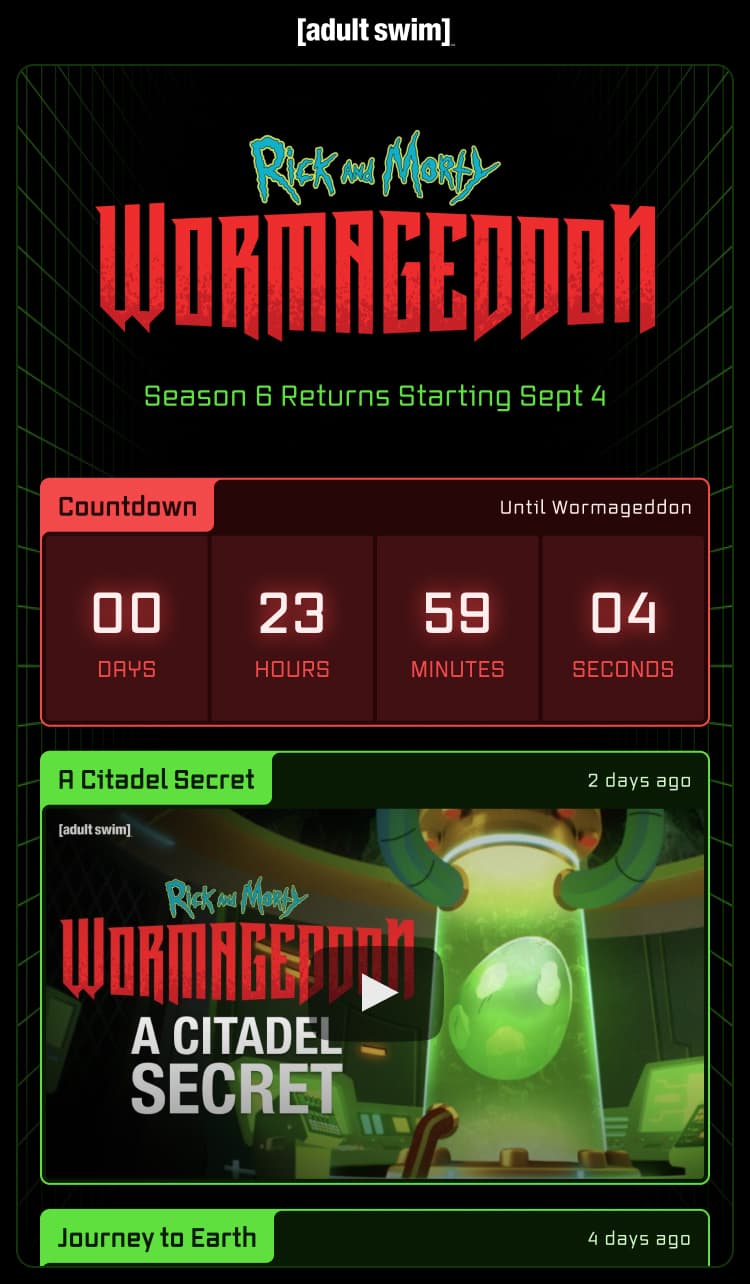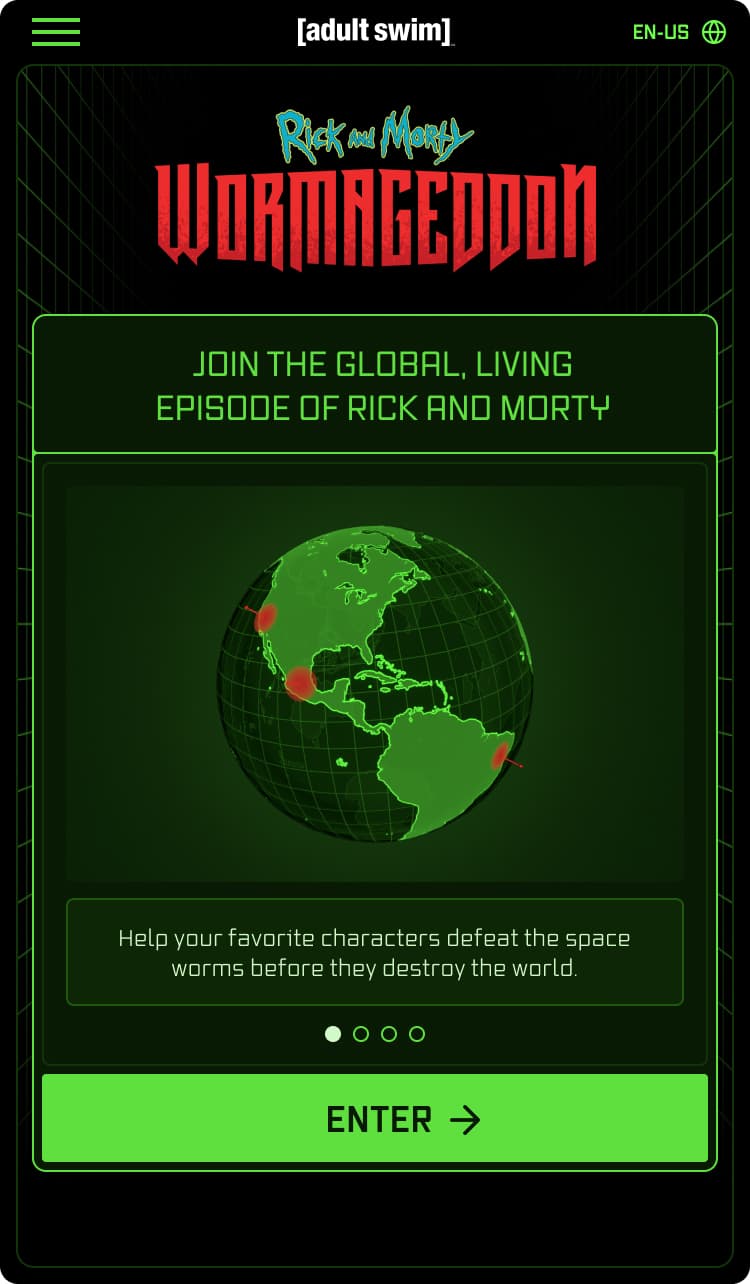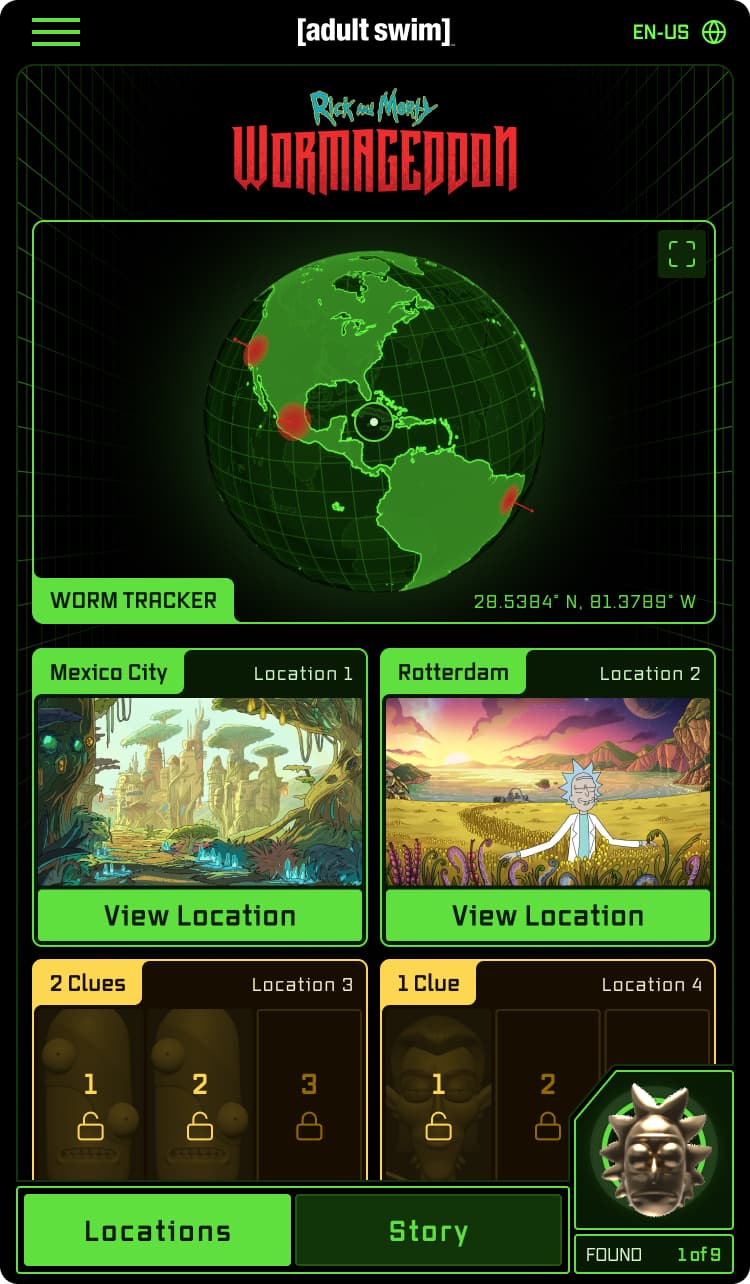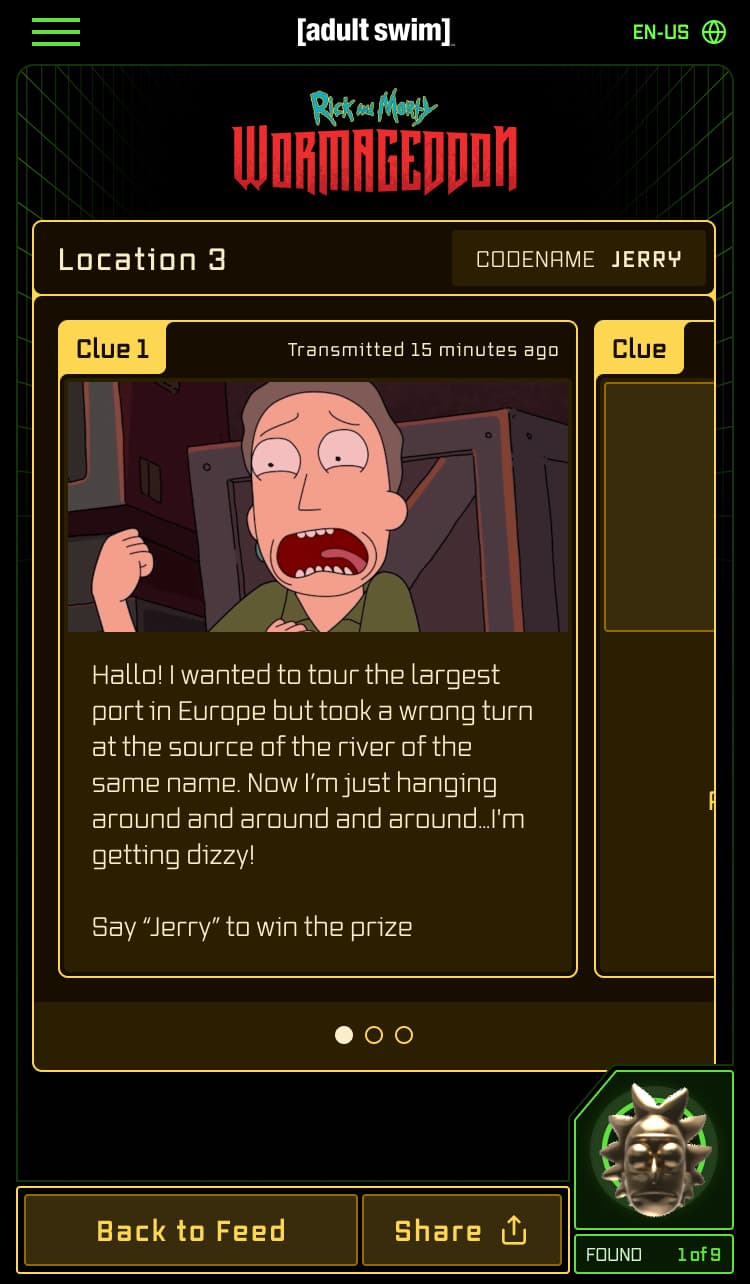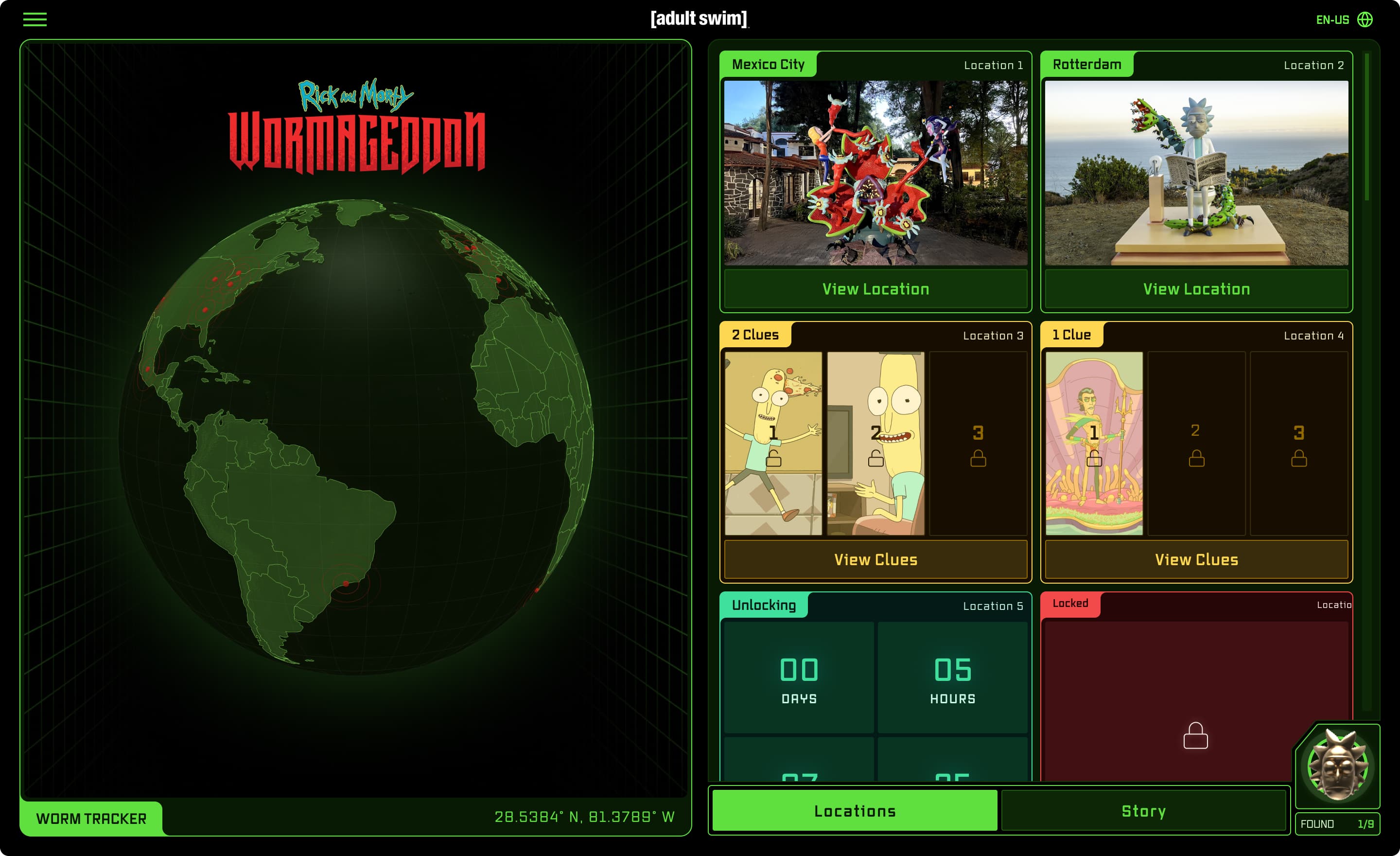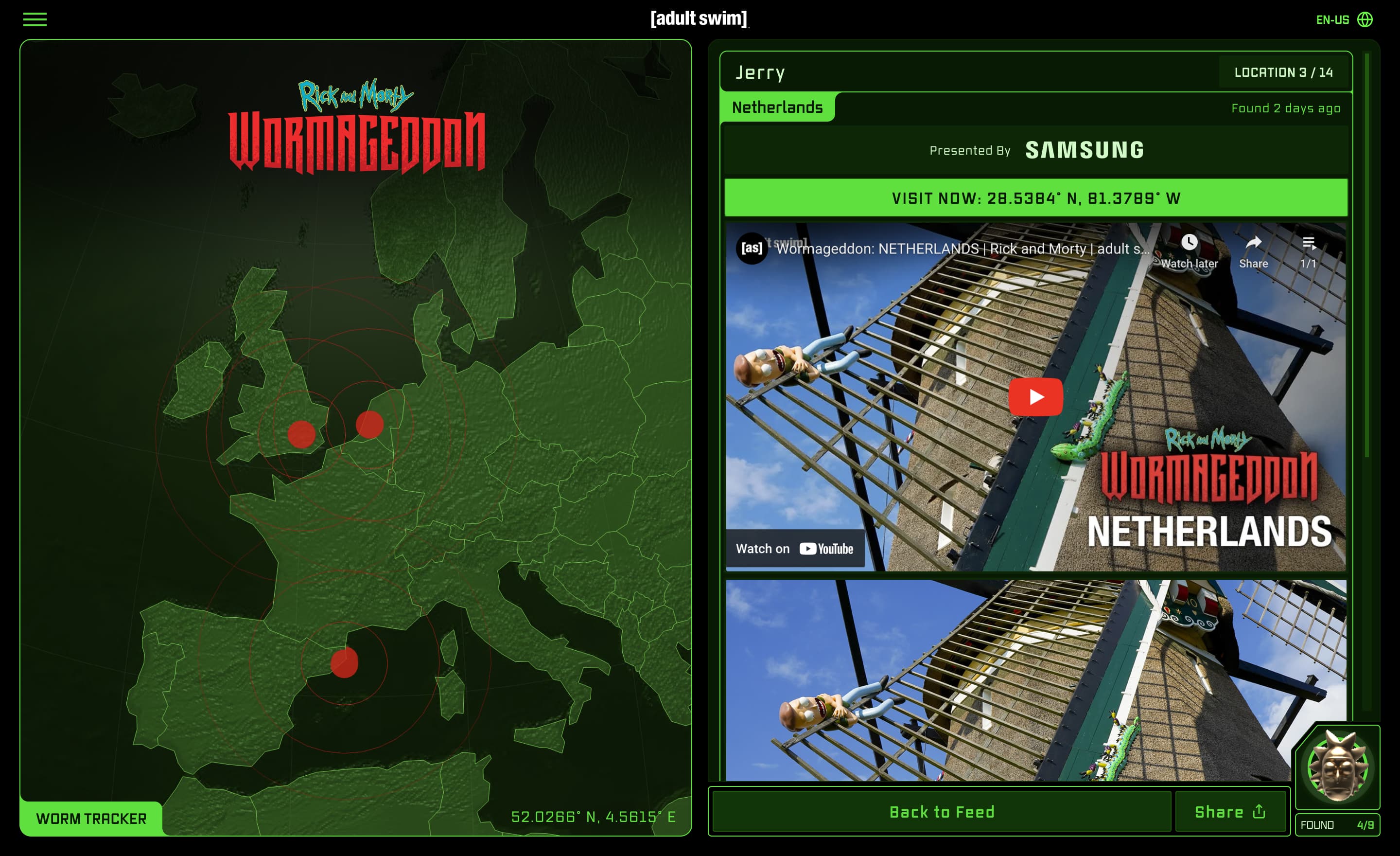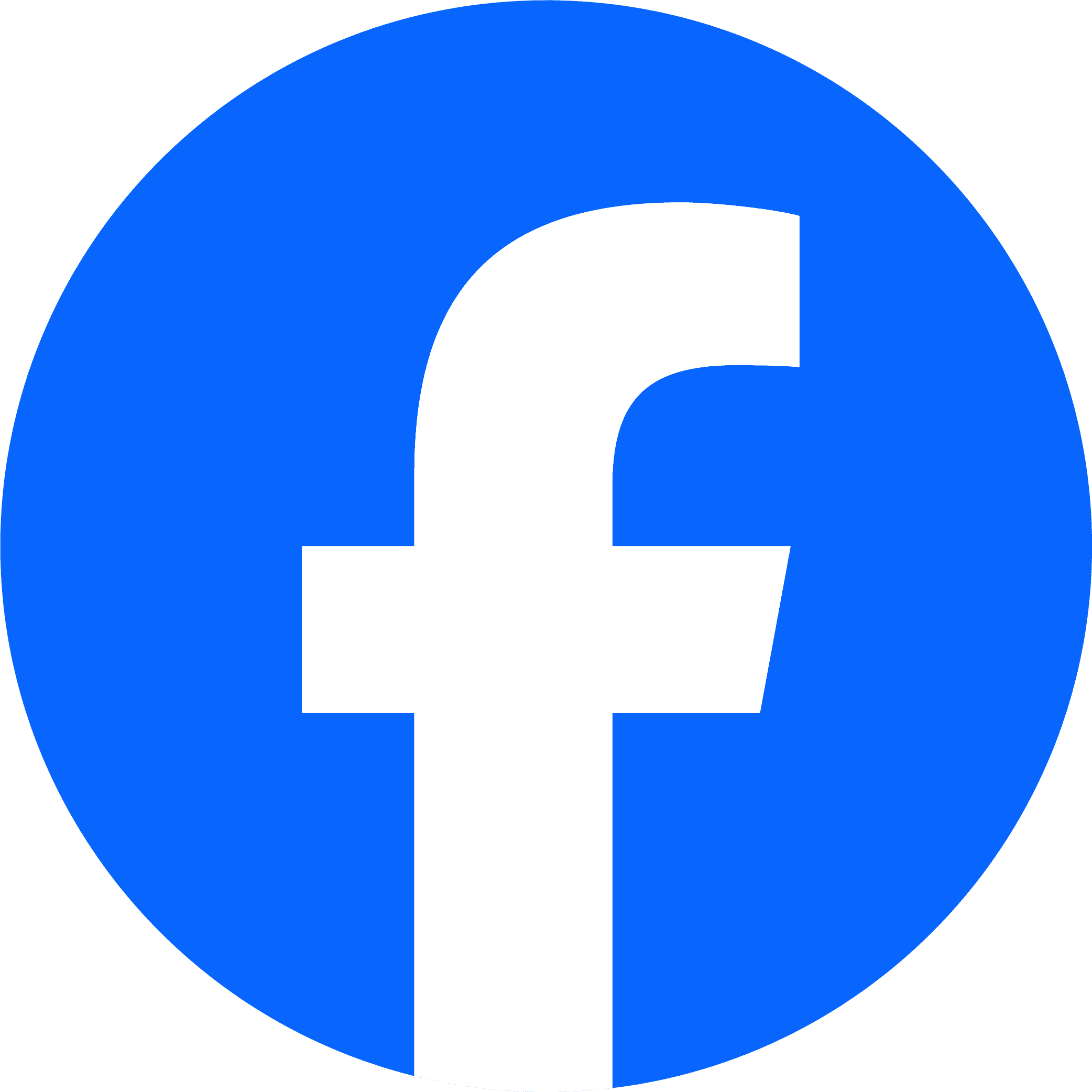 Facebook
Facebook.com
During the facebook.com redesign, I crafted high-fidelity 'North Star' React prototypes that became cornerstones for both user testing and engineering implementation. In collaboration with Facebook, I explored multiple feature options, which were then rigorously tested to gather user insights. These prototypes served as actionable roadmaps for engineers, seamlessly bridging design and development to set the stage for the platform's next-gen user interfaces.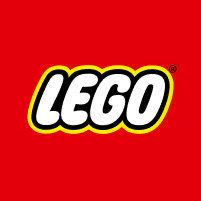 LEGO®
PlayUnstoppable!
At Purple, Rock, Scissors, I've continually refined a character builder platform for a series of interactive LEGO projects. Each version has brought notable gains in usability and performance, enriched by the latest WebGL advancements. This platform recently powered 'LEGO® Unstoppables!,' a traveling interactive event that showcases the latest of these enhancements.
Case Studies: Comic-Con (2019), Harry Potter (2022)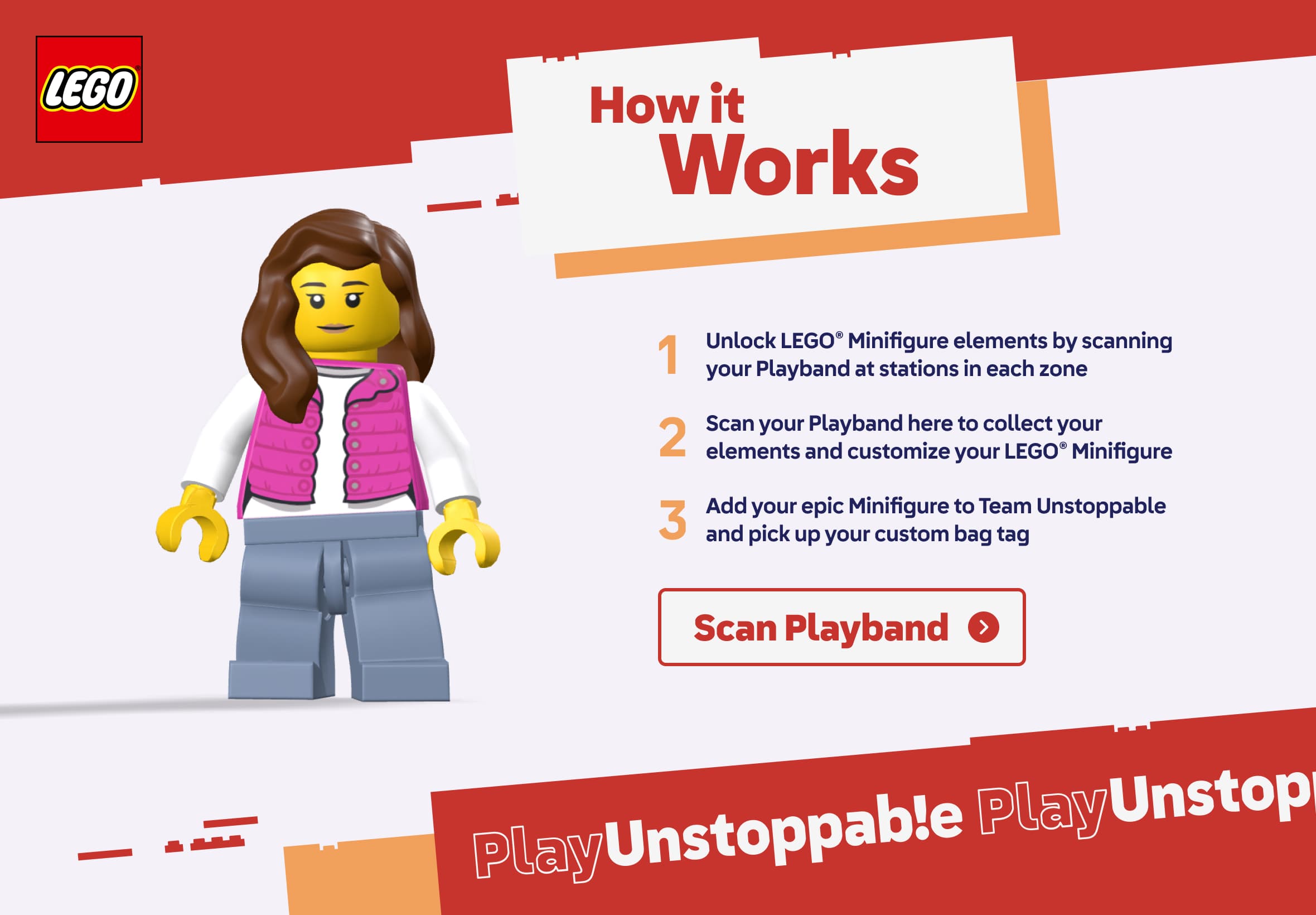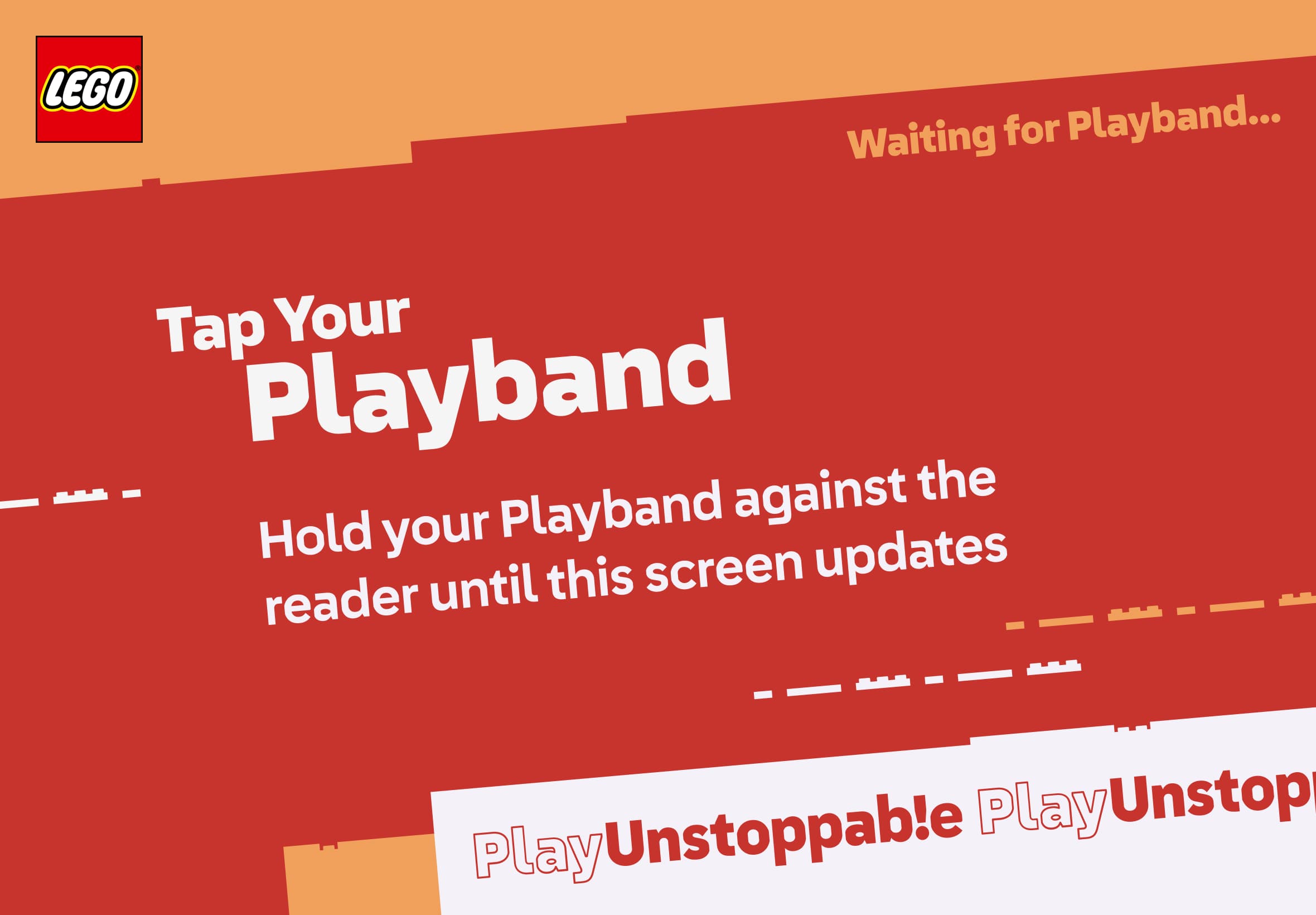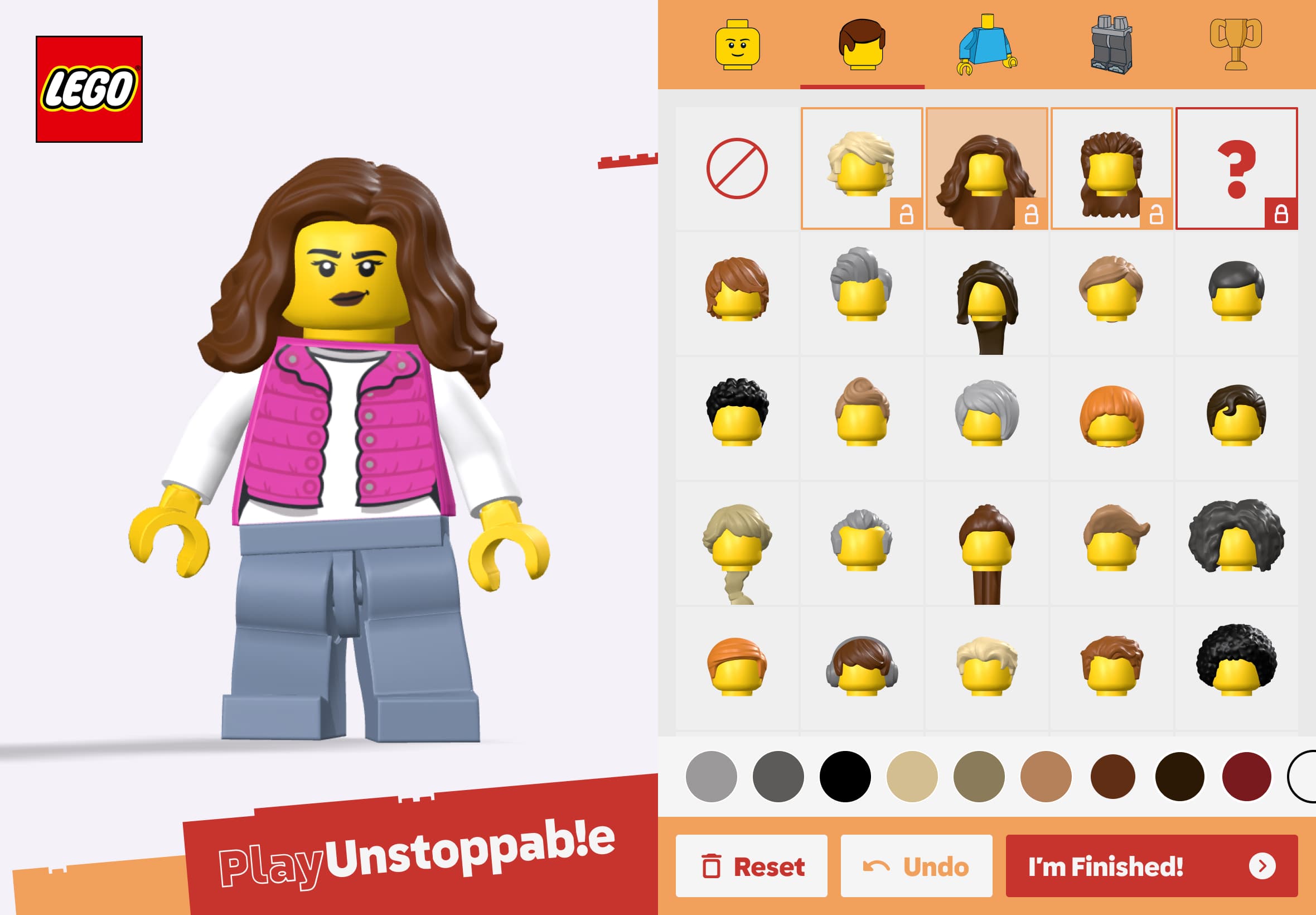 2011 — Present
VP, Experience